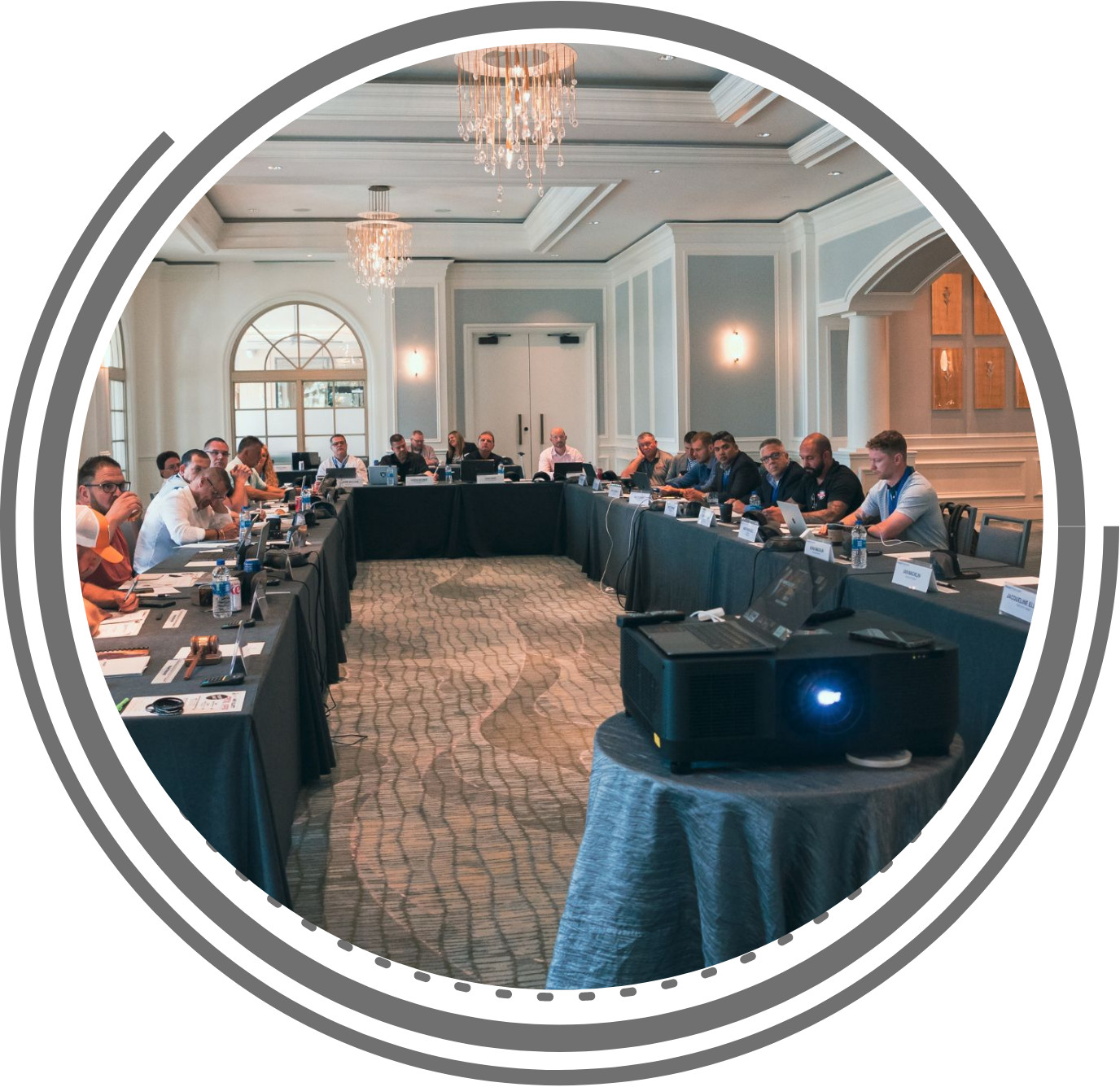 Which SmartGroup™ is the right size for your dealership?

Reconditioning (Fixed Ops)
For BHPH or Retail dealers with a reconditioning department. Meetings will be held for 2 1/2 days each at Mid- Range hotels with meeting costs held to a reasonable rate.

Specifically designed for the smaller dealer who is looking for the value of 20 Groups. All meetings will be held for 1 1/2 days in the dealer's home state, thereby reducing travel and accommodation costs.

Dealers selling<100 per month
This is for independent retail dealers who are selling under 100 vehicles per month. Meetings will be held for 2 1/2 days each at Mid-Range hotels with meeting costs held to a reasonable rate.

Dealers selling100-200 per month
For independent retail dealers selling between 100-200 vehicles per month. Meetings are held every four months for 2 1/2 days at upper level hotels with meeting costs higher than < 100 dealers.

Dealers selling >200 per month
For independent retail dealers selling in excess of 200 vehicles per month. Meetings are typically held at luxury locations and dealer costs are higher than other groups.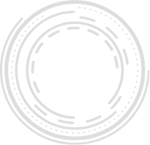 Shift Your Dealership into All-Wheel Drive
What is a 20 Group?

A 20 Group is a peer group of up to 20 dealers of diverse backgrounds, coming together to share insights, financials, experiences, and ideas. One of the primary benefits of a 20 Group is the opportunity to network, which can open doors to new partnerships, collaborations, and business opportunities. 20 Groups provide a level of accountability by helping you identify areas where you excel and areas where you need improvement.
What Makes SmartGroups Different?

SmartGroups embraces the traditions of a 20 Group, while finding ways to freshen up the experience. We use technology in the meetings, dynamic presentations, and untraditional learning methods and events to keep your experience high value, but also unique and stimulating.
What is in it for me?

Joining the SmartGroups program has proven to be incredibly beneficial for franchise and independent dealerships. Not only do these operations see gains in profitability, but the results have been particularly impressive during the first 18 months of membership.
How are SmartGroups setup?

As the Operations Director of our organization, I am thrilled to inform you about our incredible membership team who are here to assist you in joining a group of non-competing dealerships that perfectly aligns with the size of your dealership.

Our membership team is well-equipped with market knowledge and expertise to carefully analyze your specific needs and preferences. Utilizing their insights, they will place you in a group comprised of dealerships that share similar characteristics to yours. This strategic approach not only facilitates effective peer learning but also encourages collaboration and networking opportunities.

Once you are assigned to the right group, our team will work closely with you to review the meeting schedule and ensure that it suits your availability and business objectives. We understand the significance of your time and investment. Therefore, it is of utmost importance to us that the scheduling aligns with your needs, allowing you to make the most out of your membership experience.

With our membership team by your side, you can rest assured that you will be part of a group that is tailored to your specific requirements. This personalized approach enables us to optimize the benefits you will derive from being part of the program and reinforces our commitment to helping you achieve the utmost success.

-Melanie Mills
What do I get between meetings?

Our members connect in various ways in between meetings, including shared forums like Facebook and Google Drive. Members also keep each other on speed-dial, to call and connect with questions. We also encourage dealers to get on a plane and go visit each other's stores or send managers to fellow-member stores. These are very inexpensive ways to collaborate and benefit from the strength of your peers. Not to mention, there is great benefit of having the LinUs created composite available 24/7/365.
What other resources are available?

Besides the actual meetings, we have the very best consultants in the industry, workshops and trainings that are 5 star rated, as well as LinUs benchmarking technology. With these assets at arm's reach, along with your groups powerful network, you will be positioned to take your operation to the next level.
What does the retention look like in SmartGroups?

With SmartGroups launching in February of 2022 and experiencing explosive growth, since inception SmartGroups has retained over 95% of it's membership. We will continue to monitor the average life of membership.
What are the costs?

There are three costs associated with being in a 20 Group First, the prorate. the prorate is shared expenses for food and beverage, meeting room rentals, equipment, shipping of materials and materials, moderator expenses.
Second, the cost of your travel to and from a meeting, hotel stay and other incidentals
Last are the dues. See the dues section for details.
What if I have multiple rooftops?
What is the time commitment?

The time commitment is minimal. Outside of the three meetings per year, time commitment is the amount of time required for you or your controller to input and/or check the data in LinUs each month.
What about my team?

We have new SmartGroups opening all the time. If you have key department managers, odds are we have a SmartGroup for them.
Can I test drive a group?

Yes! Come to a meeting with no commitment. You will pay your own travel and your prorated costs of the meeting along with the other attendees, but you will not pay dues or be a member of the group until after you have attended a meeting and decided to join.
What are the dues?

Dues are currently $299.00 per month, billed on the 1st of each month. To be in a SmartGroup, you are required to use our software for financials comparisons which is $99.00 per month.
What if I have more questions?

If you have more questions, feel free to reach out directly to our SmartGroups Director, Howard Bullock at Howard@Smart20Groups.com
Introducing SmartSchedules™
Our agenda includes longer networking breaks, financial comparisons throughout the meeting, and heightened exposure to new industry products and services.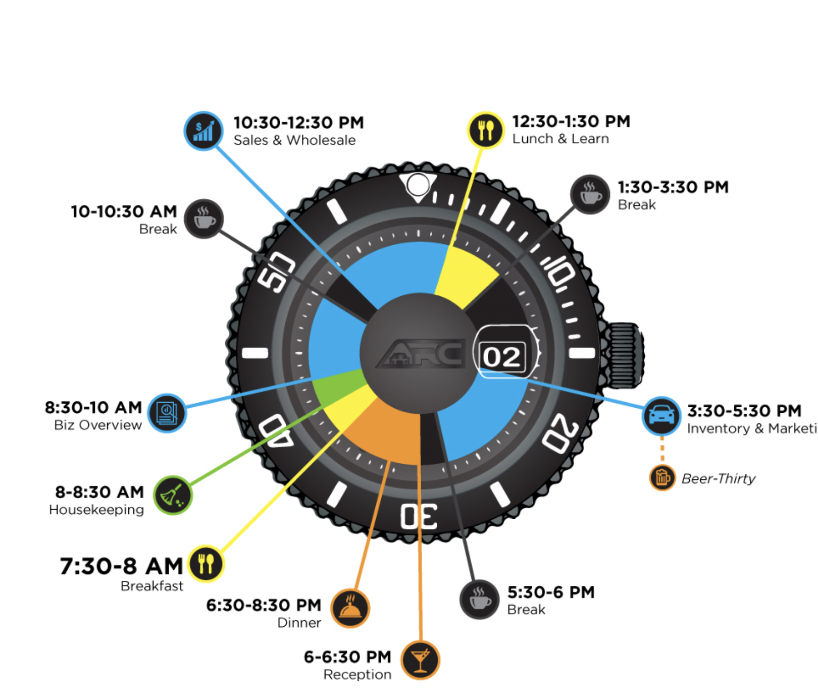 Proprietary software by ARC, LinUs (patent pending) software automatically grabs dealer data from your DMS and CRM software. This means you don't input any numbers for your 20 Group and you can compare your numbers against 100's of independent dealers all across the Country. LinUs is a leaderboard, benchmarking real independent retail data that has never been as accurate and robust.